I didn't invent these "hacks" for saving time in the kitchen or grocery store, but I've found myself talking to friends about simple systems and tips for making shopping, cooking, and cleaning easier. Since meal planning and prepping can be a major way families cut back on spending in their budget, these strategies may work for you to save a little time and money. And I'm all about the baby steps in mindful budgeting.
(Plus, I included a bonus 5th hack for those who love throwing parties 😉)
---
Hack Number 1 – Use A Spray Bottle For Cleaning Dishes
I've found the easiest way to save time when cleaning dishes is to invest in a spray bottle. While staying at a hostel off the Colorado Trail, I went to wash my dishes in the communal kitchen and couldn't find the dish soap. I asked one of the other backpackers who explained that the spray bottle on the counter was just diluted dish soap.
I never saw this system before and ::cue the dramatic music:: it blew my mind. I always felt wasteful pouring globs of dish soap in a bowl and then hated how it took forever for the suds to subside. Why didn't I think of this before??
Something so simple proved to be a time saver while washing dishes, but I also go through dish soap at a drastically slower rate. Less time wasted washing dishes and fewer dollars spent on dish soap. Double win!
Since I learned this trick, I keep another spray bottle at work and friends who have come for dinner or stayed for a weekend love the spray bottle when we washed dishes after meals. All you need to do is squirt some dish soap in a bottle, dilute it with water, and spray and scrub away.
---
Hack Number 2 – Ask The Butcher Counter To Cut Your Chicken
One of my least favorite things about meal prep is cutting the chicken breasts or thighs. I never seem to have the right knife to get the job done quickly. A few years ago, while I was browsing the packaged chicken breasts at Whole Foods, a friendly worker approached me and asked if I wanted him to cut them up. I happily agreed. He encouraged me to ask whenever I bought any of their brand of chicken. Considering how much chicken we eat, this suggestion has saved so much time on meal prep.
Most butcher counters at grocery stores will cut your chicken into cubes when you buy their brands, even the prepacked breasts or thighs. Obviously this hack only works when the counter is not busy, so whenever I'm the only one buying chicken I politely ask if they could cut the chicken into cubes. Almost every worker has been happy to help with this request when it's slow. Some will do it while I wait there, while others tell me to continue shopping and they will have it ready on the counter when I swing back around with my cart.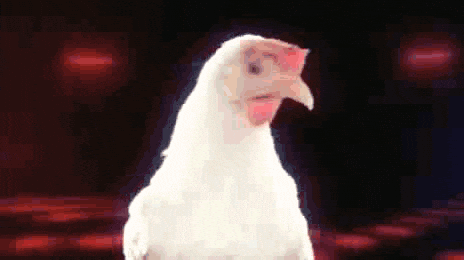 Having precut chicken cubes allows me to dump the package directly into the pots and pans I'm using. Making butter chicken in the Instant Pot only takes a few minutes of prep work with chicken ready to go. I find that we're much more likely to make meals at home when it's so easy to finish a pasta, soup, casserole, or any other type of chicken dish, so this means less money spent on take out.
---
Hack Number 3 – Buy In Bulk…In The Produce Section
Yes, yes. We all know the traditional buy in bulk advice. Nuts, oats, and other dried food. But I think the most overlooked bulk food buy is mushrooms.
Whether you're looking to create some vegetarian meals or simply adding some substance to a pasta, mushrooms are a perfect candidate for the job. Most grocery stores have bins of mushrooms (usually white button, crimini, and shiitake) ready to go.
I find that buying mushrooms in bulk is cheaper than the regular-priced prepacked ones and there is the obvious benefit of choosing only the quantity you need, especially if you're cooking for one or two. We love mushrooms in our omelettes on weekends, but often encountered the dreaded food waste when we didn't finish the entire package right away.
Although bulk mushrooms may only provide a very small decrease in the food bill, the small portions can also cut down on potential waste.
---
Hack Number 4 – Stock Up On Scissors
Last Thanksgiving we almost had an emergency room run. While I was having wine with family in the living room, my fiancé calmly asked me to come into the kitchen. He was clutching his thumb in a dish towel and blood started to soak through. We luckily addressed the situation at home, despite calls from his mom and cousin to go directly to the hospital.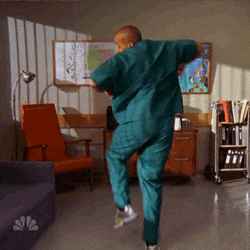 He was in the middle of cutting green onions to put on top of the roasted vegetables when the thumb-slicing incident happened. I told him I would finish up, so I grabbed a pair of scissors and sliced the green onions on top of the dish. His mouth hung open. "I could have done that and not cut my thumb?!"
To prevent some potential finger cuts from a sharp knife and wobbly cutting board, scissors work wonders on green onions and herbs. Rosemary, cilantro, and basil are easily cut, which can save time (and doctor's bills…). You can also freeze herbs in ice cube trays with some olive oil to avoid more food waste from unused herbs.
---
A Bonus 5th Hack For Party People
Confession: I get more use out of my turkey baster when I'm getting ready for a party.
Turkey basters are perfect for making jello shots! They include the right amount of liquid and cut down on the mess from pouring. And if you haven't tried champagne jello shots, I highly recommend them — They're an instant crowd-pleaser! My champagne jello shots have been a hit at bridal showers and New Years Eve, graduation, and holiday parties.
---
What are your favorite kitchen or grocery hacks?