2020 is almost one month old and I finally decided to write up some of my goals for the year. Yesterday I wrote about goal-setting with my high school students and how I decided to take two small actions to make myself more relaxed at the start of the school day. Now I want to expand on my personal goals for the year.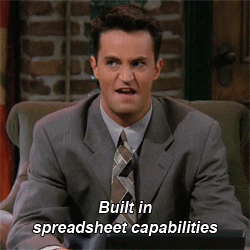 I haven't set a broad "New Year's Resolution" since I committed myself to getting better with money in 2018. As I've discussed before, this vow proved transformational. Armed with books like The Financial Diet and Get Money from the library, I set a course to track my spending on an Excel spreadsheet and pay off my private student loans. (And I'm glad to say I've been successful and even look forward to updating my spreadsheet every January 😂)
This year I decided to take a different approach. I have two measurable goals for the year, but I'm also creating a new challenge for myself each month.
---
My 2020 Overall Goals
For 2020 I want to commit myself to doing the things I already enjoy on a much more frequent basis. I am planning to track two of my favorite activities as a way of keeping myself more accountable.
Goal #1: Go to yoga at least 30 times this year (with a stretch goal of 36 times)
I love the way I feel after a solid yoga session. As someone who lacks self-discipline hitting the mat on my own, going to classes ensures I get the stretching my body craves.
Since I already pay for a CrossFit membership, I couldn't justify another $130 fitness payment each month to belong to a studio. Luckily, I found a great one that offers $5 drop in classes on Sundays (frugal win!). Despite travel plans and other obligations, I want average about three classes each month. (I'm actually getting ready to head to my fourth class of the year soon…)
Goal #2: Read at least 24 books this year (with a stretch goal of 36 books)
I seem to have fallen into a weird reading routine. I'll go on a reserving spree at my local library and take home about a dozen books in one haul. Often I will devour two or three books, but then have a reading hiatus and feel guilty about returning books I never opened.
By putting this goal down on paper (or out there on the internet, I guess?), I am hoping I will be more accountable and take spare moments to read instead of mindlessly scrolling on my phone. This morning I continued reading Invisible Women as my second book so far this year.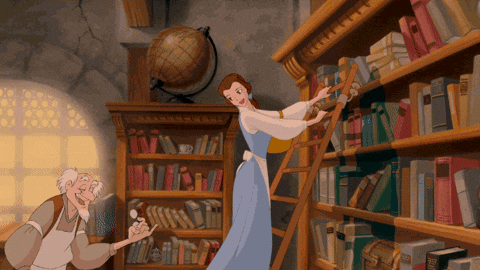 ---
My 2020 Monthly Goals
I am also planning a smaller goal each month to challenge some of my current behaviors. Like with my clothing ban, a simple intention can help keep me from going on autopilot when making decisions. When I told myself I wouldn't buy any clothes, I found it easier to question choices and assumptions I used to accept as automatic (for example, buying new clothes at the start of each school year or before a vacation, even when I had plenty in my closet).
January's Challenge: No Eating Out (or ordering from food delivery apps)
I enjoy eating out (especially for happy hour!), so cutting out restaurants for the whole year is unreasonable and, frankly, not appealing for me. My fiancé also committed to sticking to this goal as my accountability-buddy. Since we ate out quite a bit in December with friends and family, this was a nice excuse for a reset in 2020.
I'm proud to say that with less than one week left in the month, we've been perfect so far! There have been times we craved take out, but opted for a frozen pizza instead. We also hosted friends here for two different dinner parties instead of spending twice or three times the amount out at a restaurant. And, honestly, it's been more fun and relaxing too.
Having someone to help me stay accountable is a game-changer. Sometimes we can enable each other (especially when one of us wants to go on an ice cream run 😬), but we've successfully kept each other on track. With all the mindless Uber Eats orders eliminated in January, the extra savings are going right into the wedding savings fund. As the successful month comes to a close, we are teaming up for February's test:
February's Challenge: No Food Waste
I'll admit, we struggle to eat everything in our fridge before it goes bad. I hate the guilt that comes with tossing some slimy, brown cilantro or leftovers we forgot about in the back of the fridge. Reading Diana's post about reducing waste also helped inspire me.
For February, the two of us are committed to try to avoid wasting food by:
taking a more strategic approach to meal prepping (planning two different meals that use similar ingredients),
rearranging our refrigerator to make the leftovers easier to see (and therefore more accessible),
and finding methods for freezing or preserving food that may end up in the trash (i.e. freezing herbs in ice cube trays for future use).
I'm fortunate to have a supportive partner for these months and I hope to continue to make small steps for a better year.
---
What are your big and small goals for 2020?